Simple Dog Co. is a group of Four Pet Stylist, offering a small personal grooming experience for your dog. When you book an appointment, you are scheduled with a specific groomer who will be the only person working with your dog. We groom each dog start to finish, creating a comfortable and quick experience for you and your four-legged loved ones.
Each dog spends only the required time for their groom at our salon. We do not use crates, but do utilize small play pens when waiting for pickup. We currently schedule out a few weeks in advance, so be sure to book ahead!
(Pictured Left to Right - Makayla Sturgill, Chelsie Waters, Mackenzie Birdsong, Danielle Dove)
Meet The Staff: 
Danielle Dove - Owner/Pet Stylist
Danielle has been professionally grooming since 2016 and decided to open the salon in 2020. Simple Dog Co. started out as an online dog boutique, offering handmade dog collars/leashes/bandanas and hand-drawn designed t-shirts. We have donated a percentage of sales to local rescues since the start, and always recommend supporting them in any way you can! Those items plus more are now offered in the salon, as well as custom orders for dog collars via private message. With four dogs at home, and consistantly fostering for local rescues, Her life is full of DOGS and she loves it.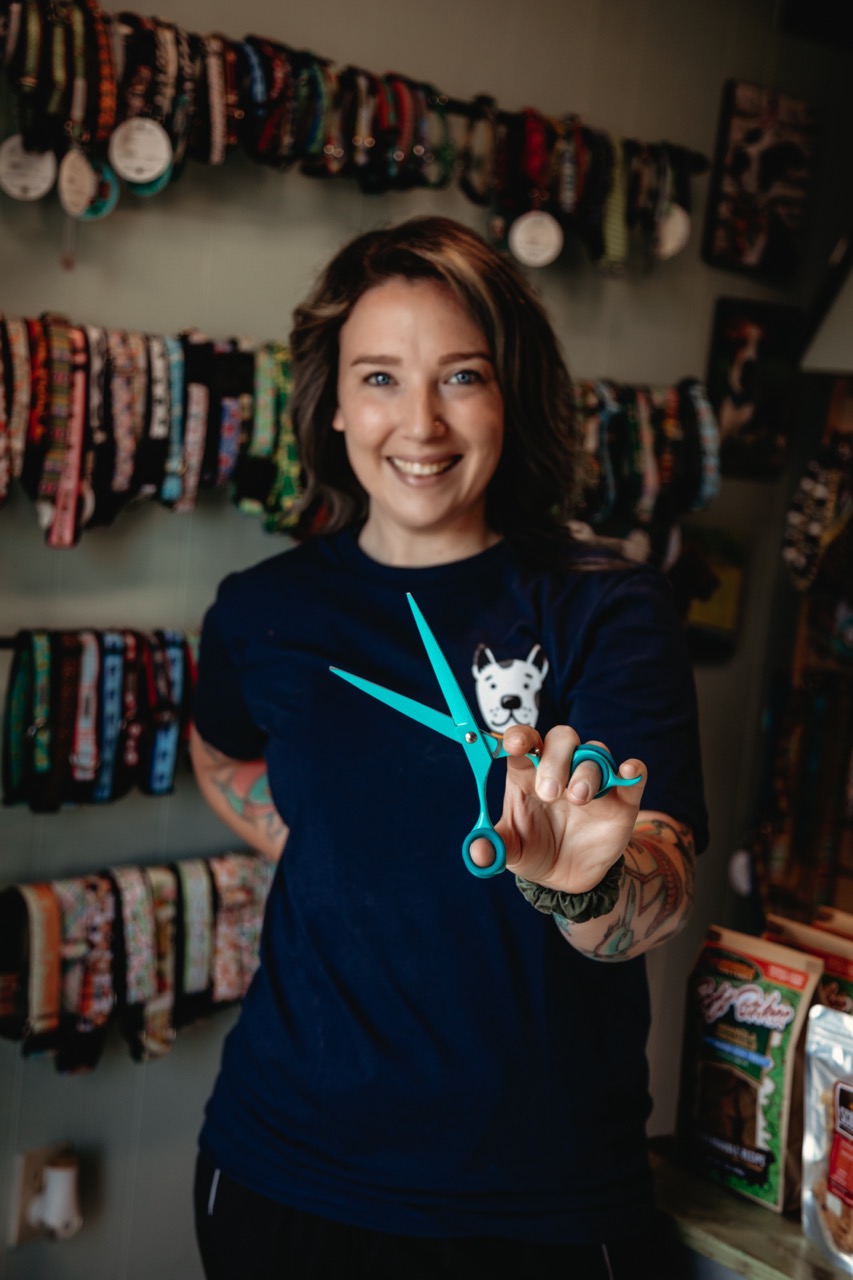 Mackenzie Birdsong - Pet Stylist
Mackenzie started grooming in 2018, and joined Simple Dog Co in 2020. She quickly gained a large clientele list and all of the pups love her! She makes sure all the pups leave looking their absolute best. 
Makayla Sturgill - Pet Stylist
Makayla is a 2021 graduate of Animal Behavior College, who completed her externship under Danielle at Simple Dog Co. and she exceded our expectations. Makayla is amazing with the older and/or scared pups and always makes sure they stay as comfortable as possible while in her care.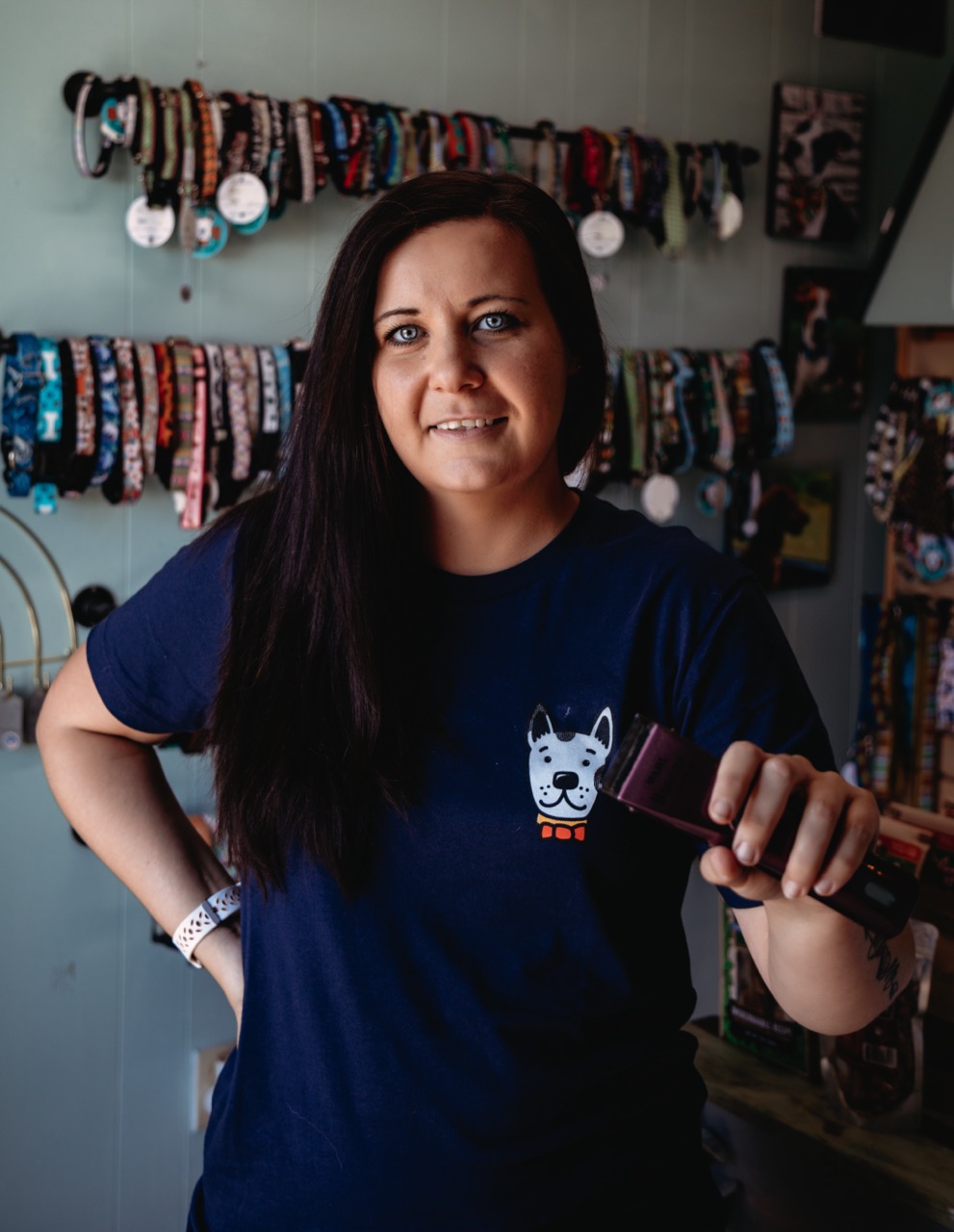 Chelsie Waters - Pet Stylist
Chelsie is a 2022 graduate of animal behavior college who completed her externship under Danielle at Simple Dog Co. and has learned very quickly. Chelsie is growing her clientele list quickly, and is completing quality grooms. She makes sure all the pups in her care enjoy their time at our salon.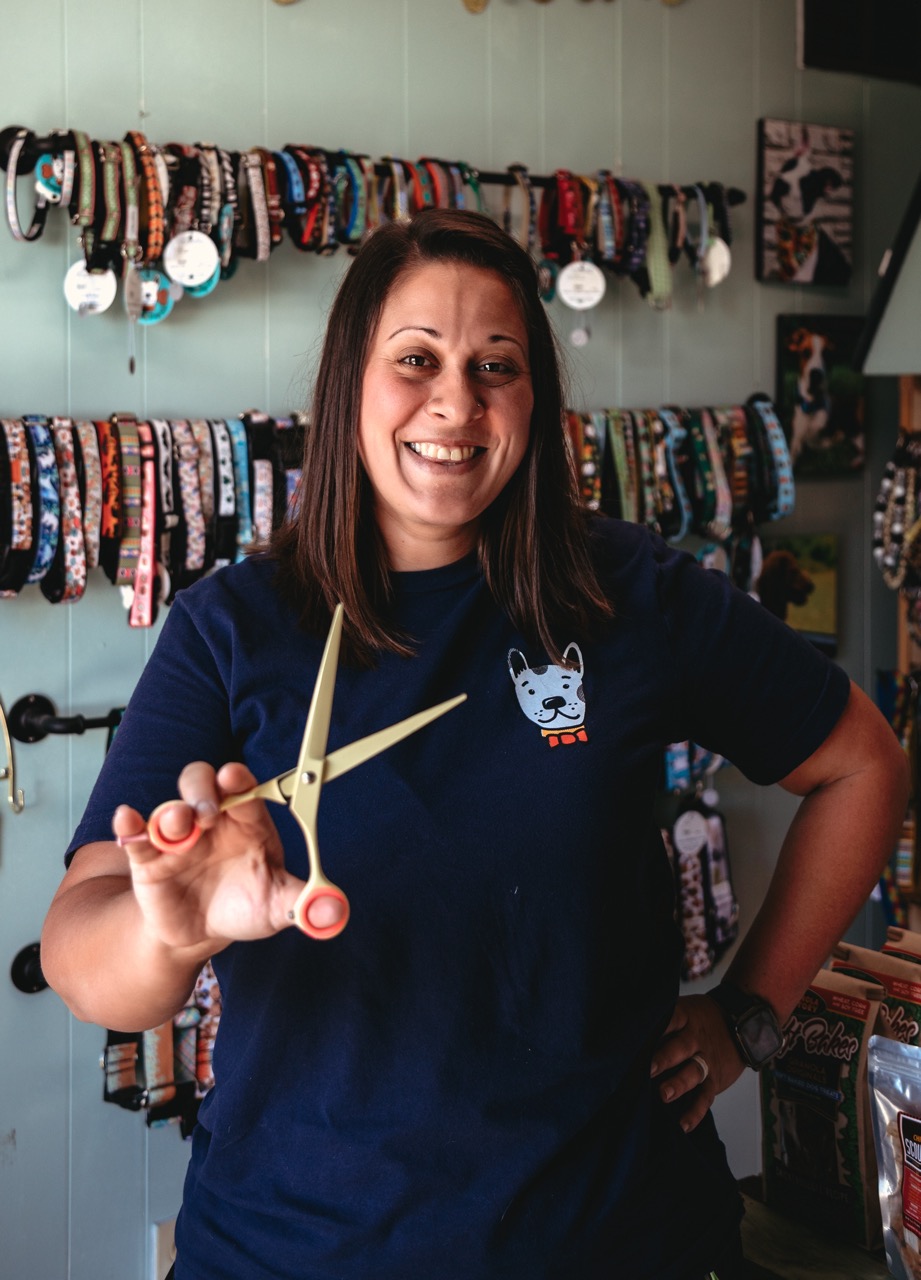 We truly appreciate your support of a small family-owned business!